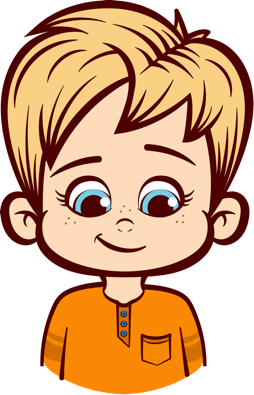 Your Child's "Work" During the Early Childhood Years is to Play
Social, cognitive, and emotional skills develop naturally when children are immersed in a supportive, play-rich environment. Our highly qualified teachers take pride in providing for the physical, emotional, intellectual, and social needs of your child in a warm, caring and fun atmosphere.
5-STAR CENTERS IN 4 LOCATIONS
WHY CHOOSE GRANDMA'S HOUSE?

Family owned since 1983
The tradition of Grandma's House continues with both the owner and director involved in everyday classroom activities, helping to make all children feel like family.

Homemade lunches & snacks
Our cooks prepare Grandma's special recipes and all food on site each day. Hot and healthy lunches always include milk and whole grain bread.

Policies that are family friendly
We know you're busy and schedules change, so we require no fundraising, have a generous vacation policy, and never charge for days the center is closed.

Programs for different ages & stages
We have age appropriate programs for children from 6 weeks to 11 years old and all are designed to meet the individual needs of each child.
FROM OUR PARENTS
"We have had our son with Grandma's House since he was 11 weeks old. We LOVE everyone there. My husband recently retired from firefighting, and the team at Grandma's House was always willing to work around his erratic schedule. The caregivers are so amazing, really."
FROM OUR PARENTS
"Coming to Grandma's House was the best decision we have ever made. Our little girl has grown and developed academically, socially, and behaviorally due to your warm hearts and devotion to caring for children."
FROM OUR PARENTS
"My family has been at Grandma's House for 8 years now . . . I can honestly say that every teacher my boys worked with was caring, kind, and really took the time to get to know them."
FROM OUR PARENTS
"The security of knowing that our children were safe and tended to in a caring manner at all times was comforting. Our children have thrived in the Grandma's House environment due to the devoted staff."
FROM OUR PARENTS
"I wanted to take a moment to thank you and your staff for everything they have done for our daughter. She has grown and developed into a wonderful little person and it is in part from the care she has received at Grandma's House."
ACCREDITATIONS