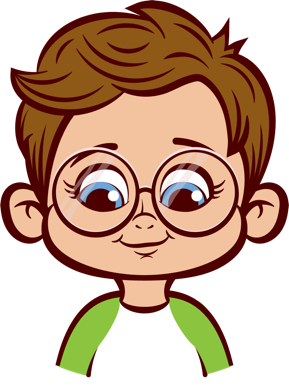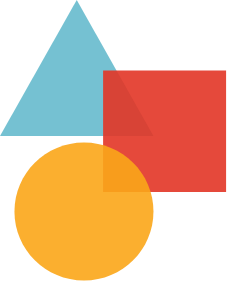 4 to 5 Year Olds
This full-day program helps prepare children for five-year-old kindergarten by providing small-group instruction with a four-year-degree teacher. It also encourages a positive attitude toward learning by making it fun! Our supportive and nurturing teachers know how to engage children's natural curiosity and creativity, focusing on the cognitive, physical, emotional, and social needs of each child.
6:00 am - 6:00 pm Monday – Thursday, plus Friday optional
Curriculum
We use the Handwriting Without Tears Curriculum for letter formation and phonics. This curriculum addresses all learning styles with lots of tactile activities. Each week, the class will typically complete one or two workbook pages with teacher guidance in small groups. Math, science, social studies, computers and technology, art, cooking, and more are introduced through learning centers and other hands-on activities.
See Learning Centers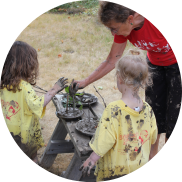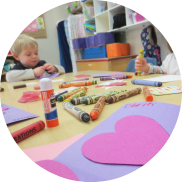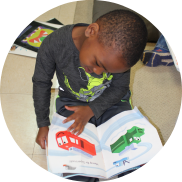 Homework
Children do get homework for the weekend and they love it! Assignments are fun and simple letter reinforcement exercises. There are three activities and they get to choose one—and you can help!
Field Trips
We plan fun outings about once a month to reinforce curriculum themes. Our explorations have taken us to zoos, museums, pet stores, grocery stores, nursing homes, plays, other performances, and more.
Our Admissions Process
We know how important it is for you to be confident in the care and education of your child, so we always start with a visit from you. Come see why everyone loves Grandma's House.
Want to get started? Request a tour at one of
our four Centers!
Request a Tour