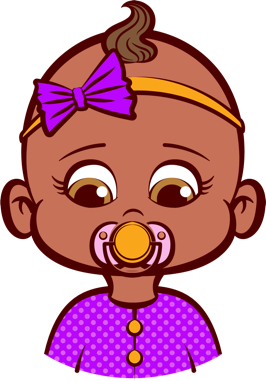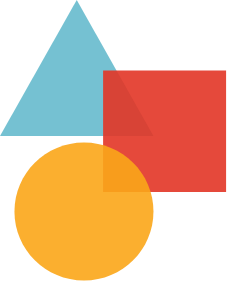 6 Weeks Old to 2 Years Old
Consistency is so important in the healthy development of each unique child. That's why at Grandma's House, your child is cared for in a warm, nurturing environment on his or her own schedule that we work closely with you to develop. We use activities such as playtime, feeding, diapering, and toileting to encourage the development of small and large motor skills, language, and more.
6:00 am - 6:00 pm Monday through Friday
Curriculum
Infants and Toddlers are talked to and encouraged to respond at every opportunity to support language development. Our caring and attentive teachers interact with the children with toys, books, and music that are developmentally age appropriate. When ready, children are offered a wide variety of activities through learning centers where cooperative play is encouraged.
See Learning Centers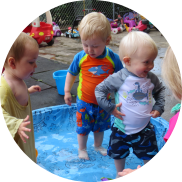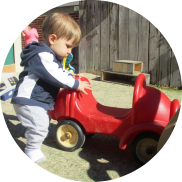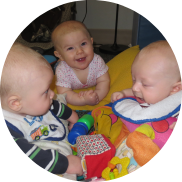 Sleep
Infants up to 12 months old sleep in a Center-provided crib arranged so that your child can rest undisturbed. At or around 12 months, your child will transition to a small cot for naptime.
Feeding
Infants and Toddlers are fed according to their own schedule and individual needs. Teachers work with parents on introducing solid foods, 100% juice, and more. Mothers are welcome to come in and breastfeed.
Our Admissions Process
We know how important it is for you to be confident in the care and education of your child, so we always start with a visit from you. Come see why everyone loves Grandma's House.
Want to get started? Request a tour at one of
our four Centers!
Request a Tour