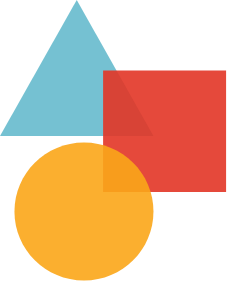 Now Accepting Applications!
Are you looking for a job that allows you to teach and care for children of all ages? Grandma's House could be the right fit! Our competitive benefits and various early learning programs provide the perfect job opportunity, whether you are looking to jump start your career in child care or are bringing in years of education experience. Simply stop by one of our Centers, download the application form, or complete our online application to get started.
STAFF BENEFITS
Personal and Paid Time Off (PTO)
Grandma's House offers paid time off (PTO). After one year's service, employees receive six paid personal days per year.
Legal Holidays
All legal holidays—New Year's Day, Memorial Day, July 4th, Labor Day, Thanksgiving Day, and Christmas Day—are paid holidays.
Education
Grandma's House will reimburse 50% of any course or seminar pertaining to the field of education or child care that is attended and completed (excluding job sustaining courses). Grandma's House also offers TEACH Scholarships for teachers who wish to complete a credential or additional degree.
Continuing Education
Each Grandma's House Center offers monthly seminars on-site which fulfill the state's continuing education requirement. Topics include NAEYC criteria, child evaluations, music and transitions, and make and takes, just to name a few.
Profit Sharing Retirement Plan
Salaried employees become part of the Grandma's House profit sharing plan after one year. This retirement plan is completely funded with money from Grandma's House, not the employee.
Health, Dental & Vision Insurance
All Grandma's House salaried employees are offered single coverage health, dental, and vision insurance as a benefit. Family coverage is offered at an additional charge.
Free Child Care
Child care (excluding special programs such as Infants & Toddlers and Kindergarten) is provided free for children of teachers.
Uniforms
Employees receive credit towards the purchase of uniforms. Various colors and styles are available from our supplier.
Pay Raises
Each employee will generally receive a raise after their 45-day probationary period based on the discretion of the director. All employees receive an annual percentage raise based on evaluations.
Staff Incentive Program
Grandma's House teachers are treated to lunches, treats, surprises, and monthly dinners for the many extras they do each day.